July 7, 2014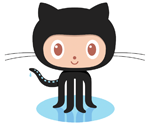 While browsing /r/linux I saw this post: Rate of DMCA takedown demands is increasing on GitHub.
That sounds pretty scary, for a couple of reasons. On one hand, it could mean that companies are really dropping the hammer and coming after folks more often and potentially in error. On the other, it could mean the open source community is becoming more lax or lazy, using others' code without respecting licenses or copyright.
But could there be a third alternative? Is the rate of DMCA takedowns really increasing in a meaningful way?
Fortunately GitHub is open about the DMCA notices they receive. Since January 27, 2011 GitHub has posted each request received and each counter-notice issued. All 317 of them.