3D Models from NASA
Just Add a Rendering Engine!
March 3, 2019
You're probably well aware that NASA has launched numerous spacecraft—some destined for orbit, others to land on distant planets, and some to initiate a galactic handshake beyond our solar system.
Many of these missions have corresponding 3D models. What's more, NASA has made a number of these available to the public. From satellites and shuttles to rovers and crew modules, more than 300 objects are currently available to download.
NASA's collection of models and textures is a remarkable resource for artists, scientists, and animators. Several of the models come with high-quality textures and UV maps, and a growing number include STL files for easy use by 3D printers.
In general, the files are provided without copyright.
As an example of these models I've prepared a render of Curiosity, the beloved rover that landed on the Martian surface in August of 2012. Nearly seven years later, Curiosity is still exploring Mars and capturing our imaginations on Earth.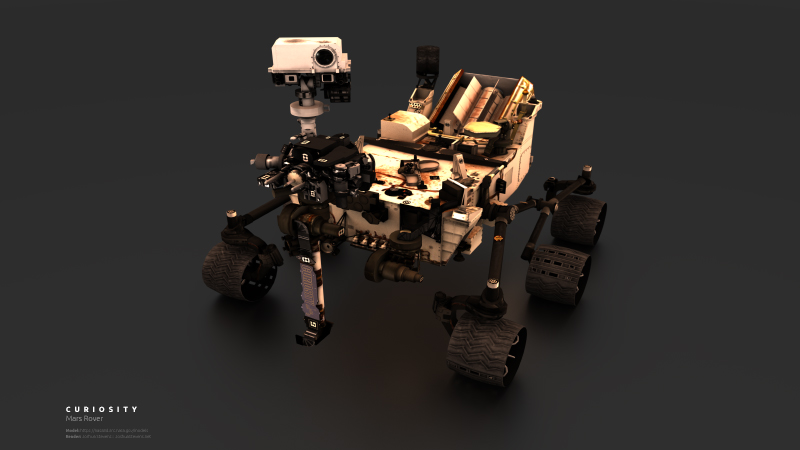 The Curiosity rover, textured and rendered in Blender. View in full resolution.
This render was created in Blender using the Cycles rendering engine.
With some 320 models to choose from, the possibilities for your own projects are almost endless. Head over to NASA's 3D resource page to get started: https://nasa3d.arc.nasa.gov
---
comments powered by